Some have reported that their battery doesn't last as long with IOS 4.3.  One recommendation which appears to help is disabling Ping.  I took some screen shots to help walk you through disabling Ping on the iPad.
First click the Settings app and select General in the left column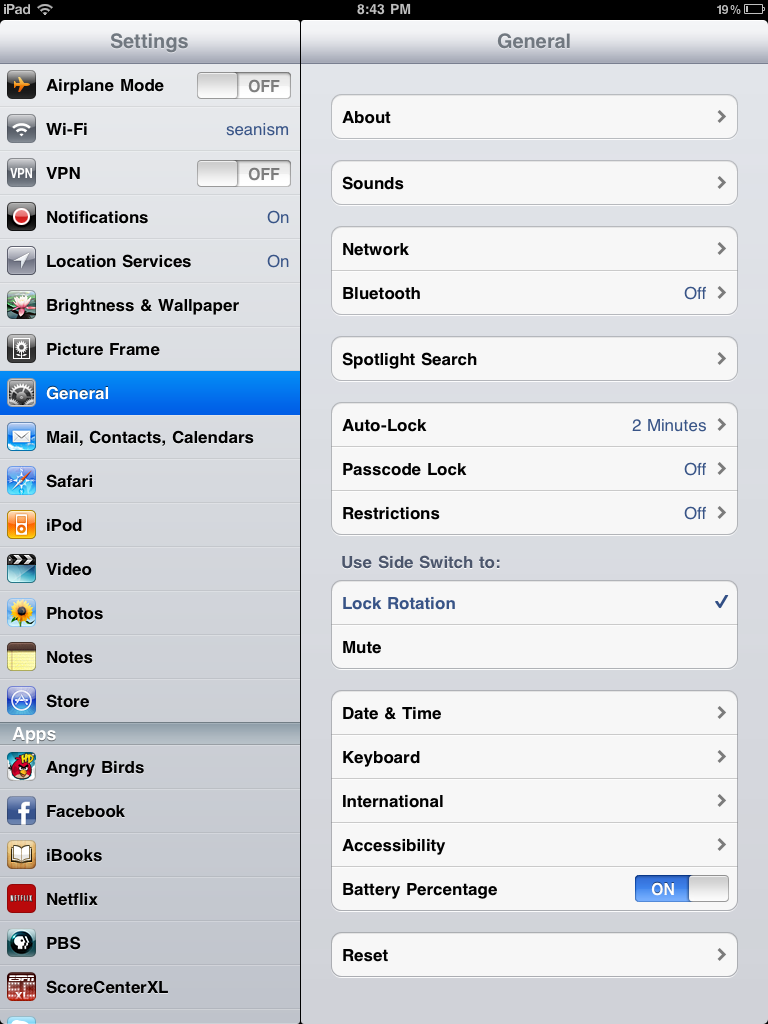 Then select Restrictions in the right column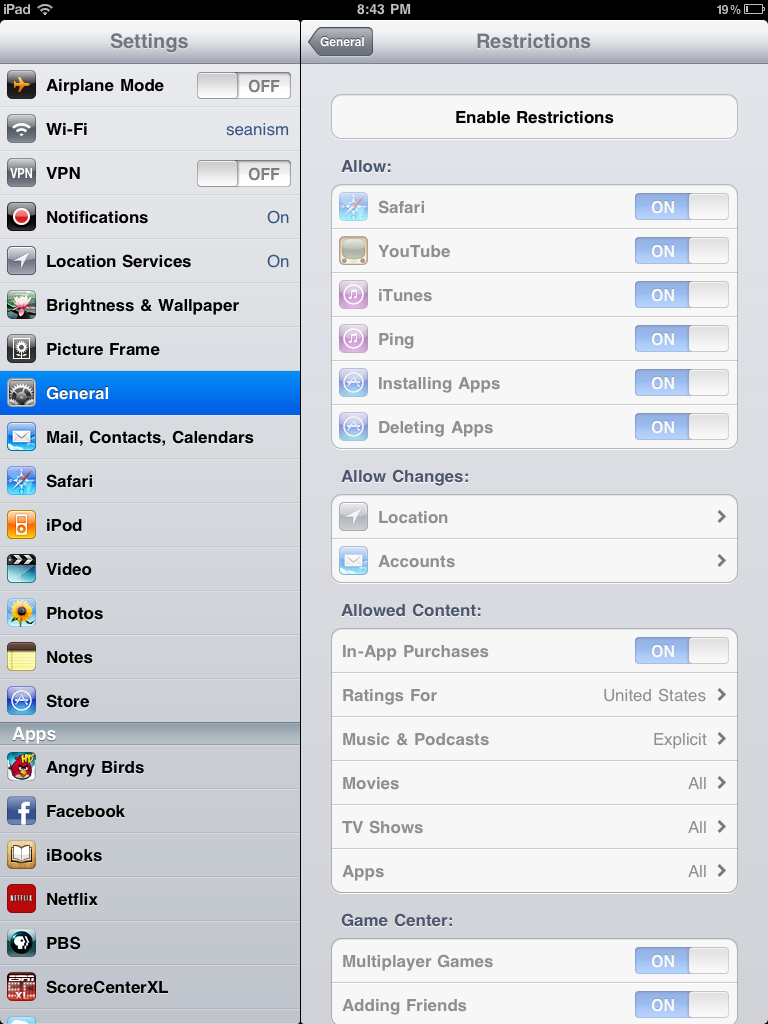 Then select Enable Restrictions and disable Ping.  You might be prompted to enter or create a Restrictions passcode.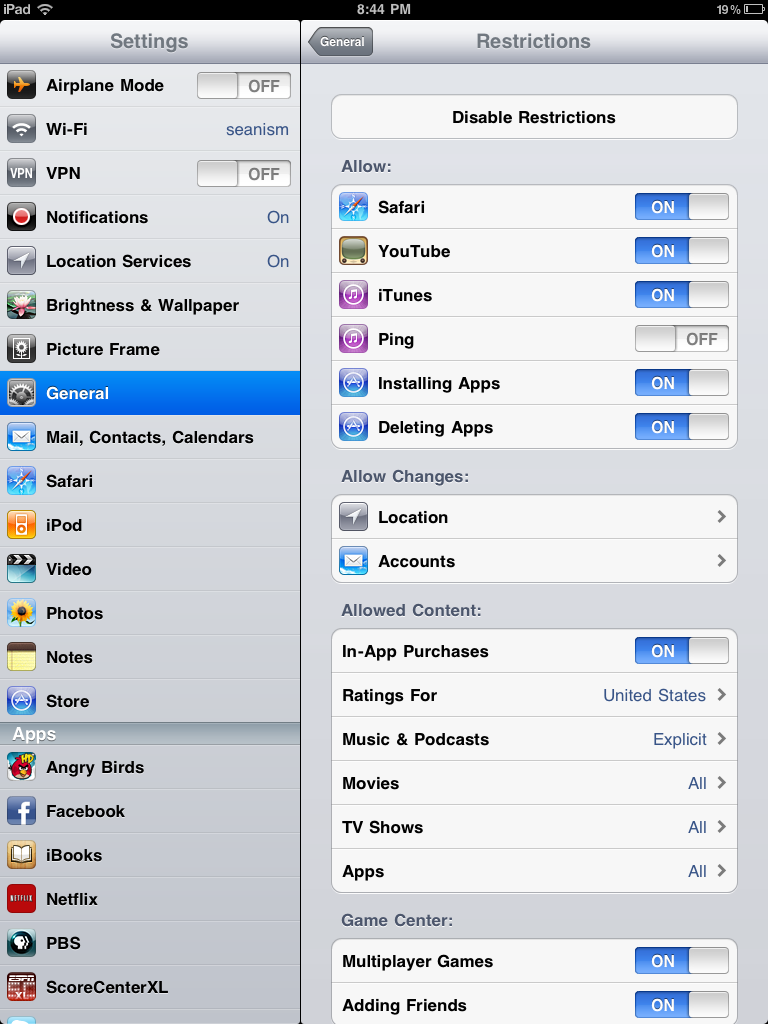 My iPad was taking upwards of 45 - 75 minutes to do a complete sync. I found a utility that disables the backup portion of the sync which speeds it up significantly.
http://www.digidna.net/products/backoff
The utility works for all ios devices.
If you have an iPhone with OS 3.0 or greater and Exchange 2007 it will require you to enable a PIN on your device by default. To disable this you need to...
Open the Exchange Management Console
Expand the Organization Configuration
Click on Client Access
Double click your Activesync Mailbox Policy
Click the Password tab
Uncheck Require password and click OK
If your iPhone is already syncing with Exchange you'll need to remove the partnership for the setting to take effect.
In the console tree, navigate to Recipient Configuration > Mailbox.
Select a user, and then select Manage Mobile Device from the action pane. * The Manage Mobile Device dialog box will display a list of all devices that are configured for synchronization.
Choose the device, Select Remove mobile device parternship and click Remove.
Note: The Manage Mobile Device link is only available in the action pane for users who've established a mobile phone partnership with the Exchange server.
Installed Textnow for the iPad. It's been working great so far. I initially tried textfree but they don't have an iPad app.
Textnow definitely works better though. They have mms support, you get an actual phone number, and they support Google Voice.
It integrates with your address book and contact pictures so you don't have to remember your friends numbers. Lastly it's FREE so you have nothing to lose!
If you want to download it their website is below as well as the iTunes link.