If you are having trouble connecting a Windows 7 machine to a Windows XP share try enabling Network security: LAN Manager authentication level - Send LM & NTLM responses.
Open the run dialog and type gpedit.msc and press enter.
Open Computer Configuration
Open Windows Settings
Open Security Settings
Open Local Policies
Open Security Options
Find Network security: LAN Manager authentication level and change it to Send LM & NTLM responses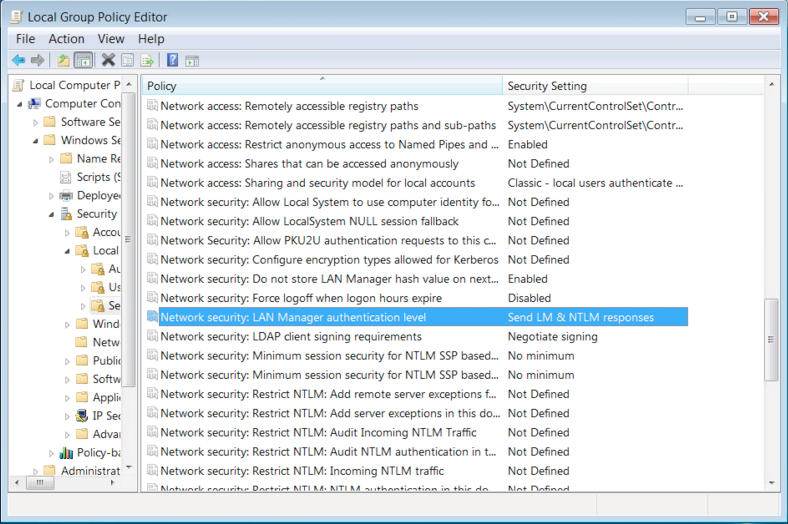 Symptom
You cannot view a list in Datasheet view on a SharePoint website after you install the 64-bit version of Microsoft Office 2010.
When you click Actions and then click Edit in Datasheet on a SharePoint 2003 or 2007 site, or you click the List tab and then click Datasheet view on a SharePoint 2010 site, you receive the following error message:
The list cannot be displayed in Datasheet view for one or more of the following reasons:
• A datasheet component compatible with Microsoft SharePoint Foundation is not installed.
• Your Web browser does not support ActiveX controls.
• A component is not properly configured for 32-bit or 64-bit support.
Solution
Install the 2007 Office System Driver: Data Connectivity Components 

Cyanide & Happiness @ Explosm.net
Sympton
You are prompted to enter your credentials, even though the user account that you are using has sufficient permission to access this site.
For example, when you open a Microsoft Office file from a Microsoft Office SharePoint site by using 2007 Microsoft Office on a Windows 7-based client computer that has no proxy configured, you are prompted for authentication.
Solution
you have to create a registry entry. To do this, follow these steps:
Click Start, type regedit in the Start Search box, and then press ENTER.
Locate and then click the following registry subkey:

HKEY_LOCAL_MACHINE\SYSTEM\CurrentControlSet\Services\WebClient\Parameters

On the Edit menu, point to New, and then click Multi-String Value.
Type AuthForwardServerList, and then press ENTER.
On the Edit menu, click Modify.
In the Value data box, type the URL of the server that hosts the Web share, and then click OK.Note You can also type a list of URLs in the Value data box. For more information, see the "Sample URL list" section in this article.
Exit Registry Editor.
Restart the WebDAV service.
Open an elevated command prompt and type in net stop WebClient && net start WebClient
Reconnect to your SharePoint site.